Information Meeting Irish Charities - Jan 18th
Over €140,000,000 raised for Irish Charities since 1990
Pre-Qualifier Classics – Information Meeting
Registration is now closed
Attention,
We would like to announce the closure of registration for the Pre-Qualifier Classics – Information Meeting. We would like to thank everyone who has registered and to those who expressed an interest in registering. We look forward to seeing all those registered, on Thursday 18th of January in Adare Manor Hotel at 8:00 pm.
Kind regards
The JP McManus Pro-Am
View video highlights from 2010
View video highlights from 2010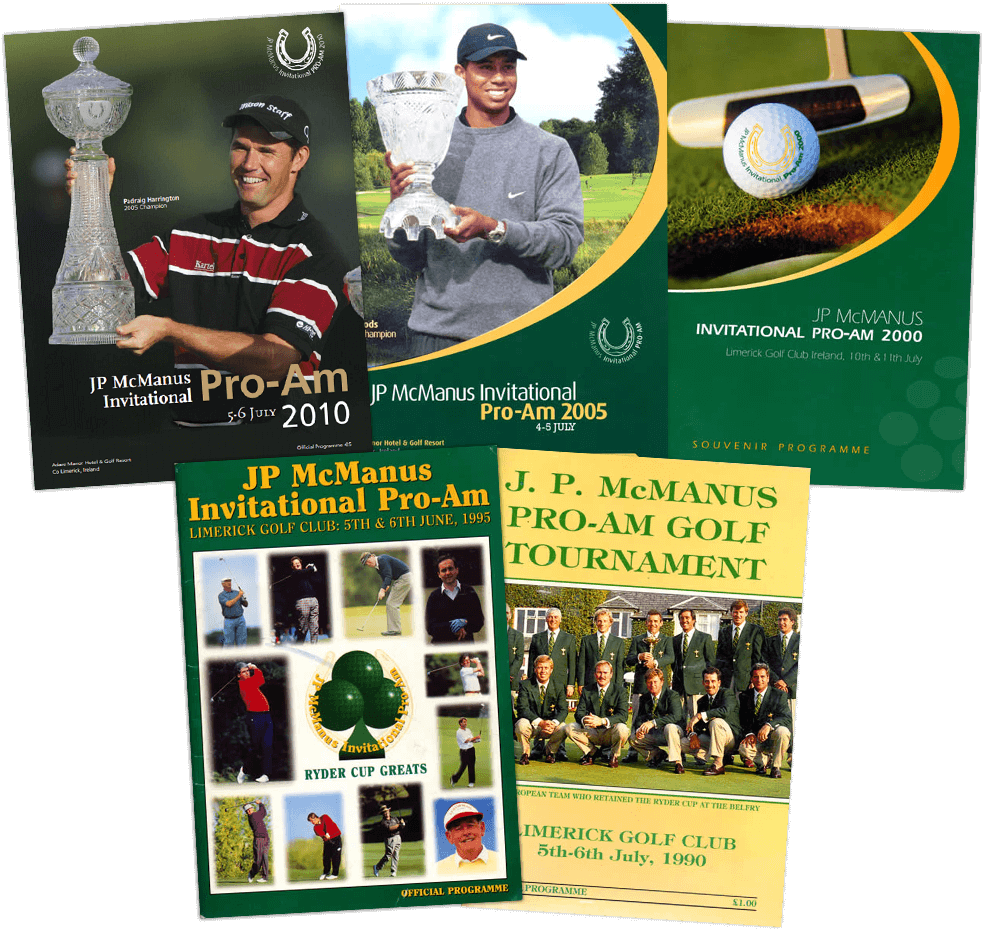 Masterfully designed, magnificently maintained, and perfectly set within the glorious estate of one of Europe's most spectacular manor house hotels, The Golf Course at Adare Manor is ready to take its place among the best championship courses anywhere when it opens in March 2018.
2010 Beneficiary Charities
Croom Community Development Association
Adare Manor, Co. Limerick, Ireland
Adare Manor Hotel Golf Club
Main Street Adare, Co. Limerick, Ireland.
Phone: 061 605200
Email: info@jpmcmanusproam.com